Plot Summary 1485-1499
Richard III has been killed in the Battle of Bosworth, and his niece Elizabeth of York  must marry the new king Henry Tudor to finally end the Wars of the Roses. Lizzie bears him a son, Arthur, but Henry's rule remains less than secure. He imprisons young Edward "Teddy", the son of George, Duke of Clarence in the Tower, and sends Lizzie's mother, the Queen Dowager Elizabeth to Bermondsey Abbey.
Lizzie and Henry have a daughter, Margaret and a son, Henry. Rebellion builds as a boy claiming to be the lost Richard appears and is acknowledged by Lizzie's aunt, Margaret of Burgundy. His claim is embraced by James IV of Scotland and other monarchs. After the death of the Dowager Queen Elizabeth, Lizzie inspires Henry's men to fight against the pretender. Henry is ultimately triumphant. Charged as traitors, Warbeck and Teddy are executed.
Historical Figures
Elizabeth and her first three Children (Arthur, Prince of Wales, Margaret, Queen of Scots, Henry VIII, King of England)
Margaret Pole, Countess of Salisbury
Margaret of York (1446-1503) was Duchess Consort of Burgundy as the third wife of Charles the Bold and acted as a protector of the Duchy after his death.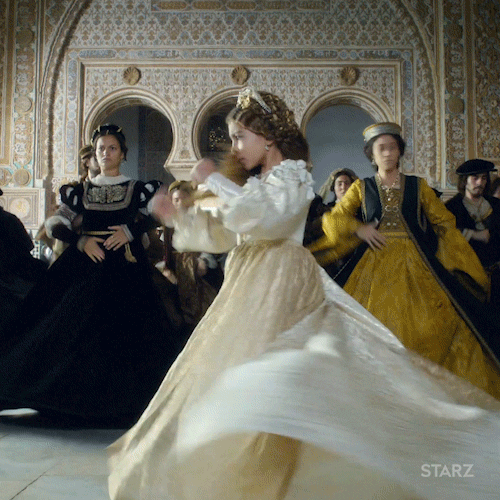 Princess Catalina (Catherine of Aragon), the future Queen of England appears briefly in Episode6.